Posted by Lorena on 17th Aug 2021
Style Tribute to Angela Bassett on her Birthday
August 16th, 2021
We all have that one celebrity that we admire and strive to emulate… Particularly, if they have a history of amazing sartorial choices and a fantastic closet. One of ours happens to be Angela Bassett, who is celebrating her birthday! So, happy birthday to you Angela! Thank you for so many inspiring fashion choices and for leading the way in eyewear with our lovely Geek Eyewear models.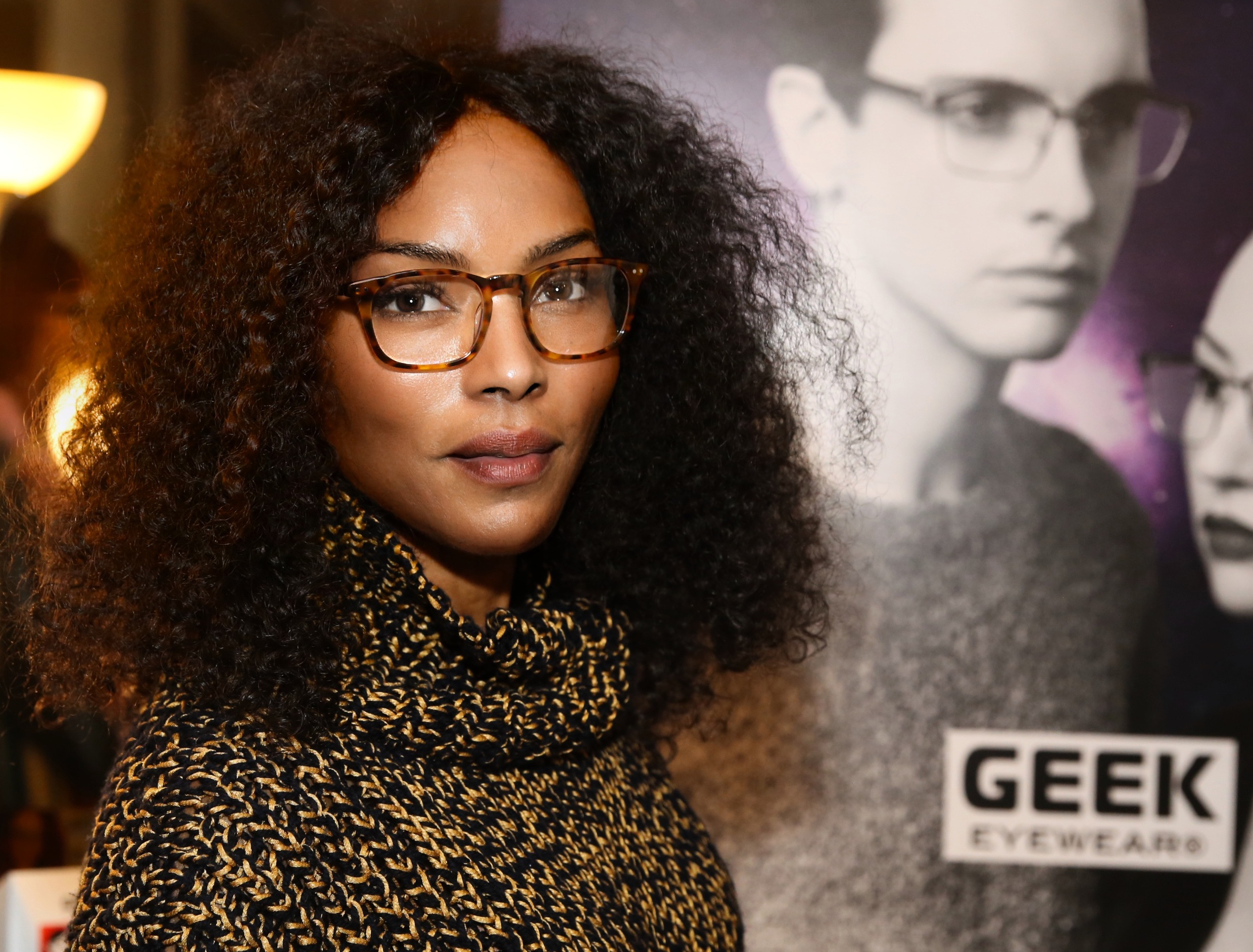 (Photos: DPA Lounges)
For those of you who are not already aware, Angela Bassett is an American actress (and director, activist, and producer!) best known for her roles in movies like Black Panther, Gunpowder Milkshake, Avengers, and Green Lantern. Angela's acting chops are legendary.
She has also participated in super popular series like 9-1-1, ER, and American Horror Story. We particularly love her voodoo queen outfits in AHS Coven and her retro vampire style in Hotel. To top it off she has received numerous awards, was nominated for an Academy Award, and got seven Primetime Emmy Awards. Not bad, huh?
Angela Bassett looking gorgeous in our Saturn style by Geek Eyewear.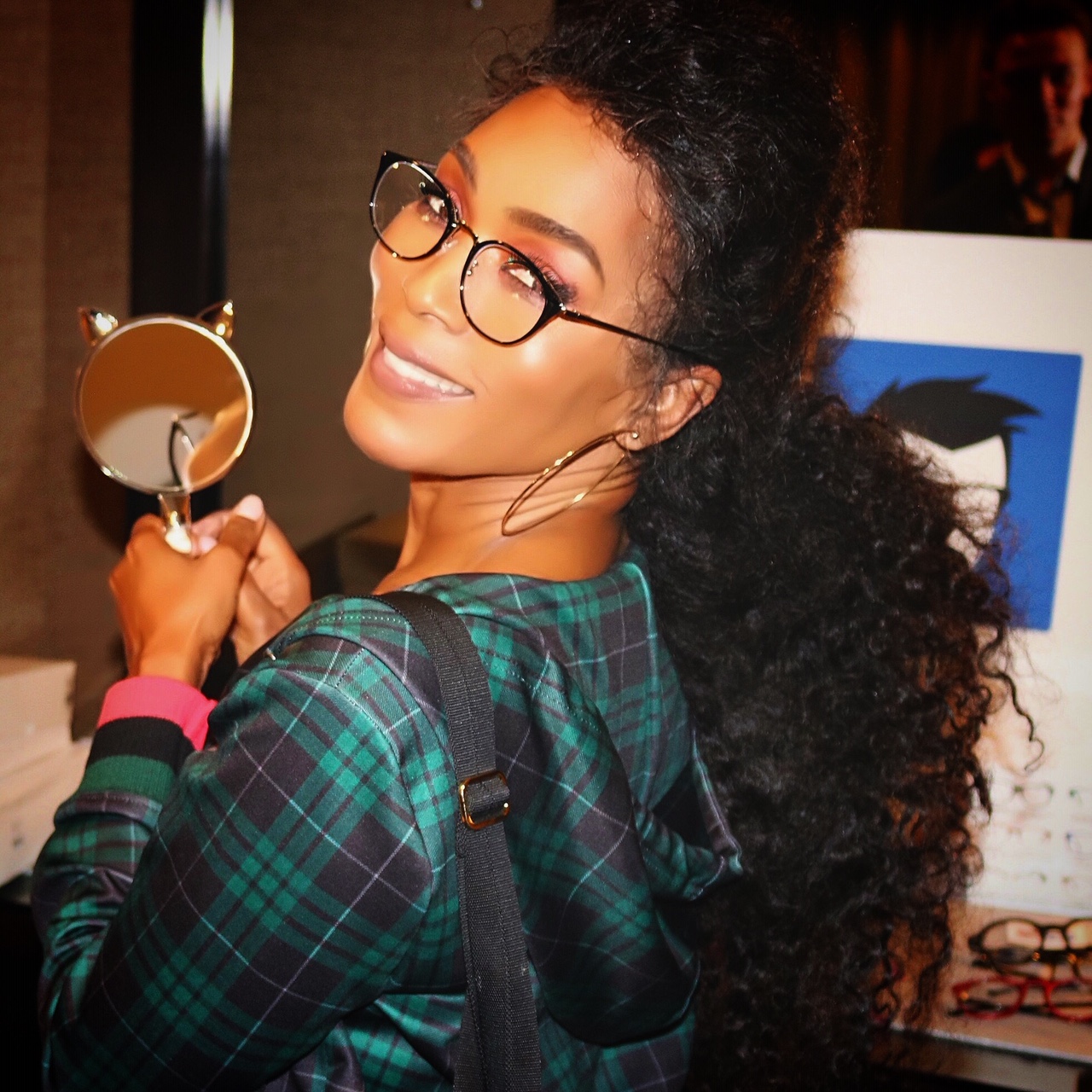 Angela has superb glowing skin, an amazing bod, and super striking features (those cheekbones are epic!). She can go from voodoo witch to superhero queen in a blink and look like a goddess every second of it. She has also gained particular notoriety for how youthful she looks. One wouldn't even think she is celebrating her 58th birthday, she looks that stunning!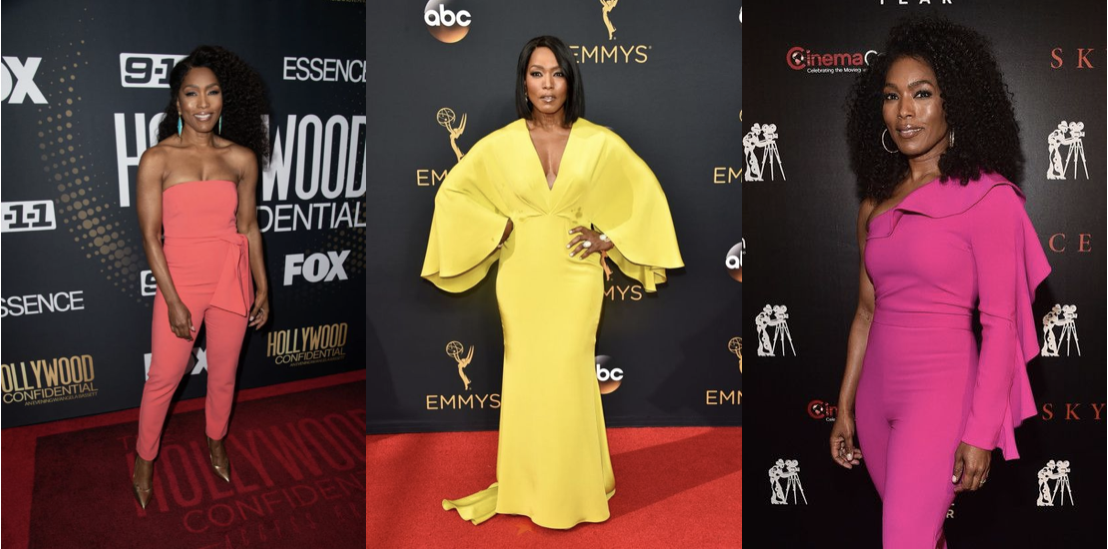 Managing to look amazing every single time is no easy feat, however, she excels at it! Angela enjoys transforming herself both for her roles and for her red carpet appearances. Whenever she attends a premiere, her style is always on point and super flattering.
Her trick is making the most of her statuesque physique by accentuating her curves and wearing clothes that are both revealing and flattering. Rompers and maxi dresses are some of her preferred clothing items.
She happens to love a matching set and doesn't shy away from transparencies, daring fabrics, and striking colors! We can totally get behind a fashion sense like hers, after all, we love bold colors too. Some of her favorite shades are salmon, yellow, fuchsia, and blue. We even used that same shade of fuschia for our KoMyself Sunglasses!
When she attends Comicon and other more informal gatherings she tends to favor matching sets, bold shapes, and monochrome combinations. Or combine all three to amazing results!
Tops with flaring sleeves, ruffled necks, and striking details like those over-the-shoulder organza ruffles are her absolute favorites. She definitely has a taste for flair and we absolutely love it. We can totally see Angela combining our striking St Moritz Red Blair model with one of her pencil skirts and a shirt with extravagant sleeves.
Perhaps something in cerulean blue or apple green? Both would look lovely on her and match perfectly with the cat-eye silhouette of our red glasses. We know she is a fan of our Tortoise style, but she would also look amazing with the Geek Stellar blue model. Blue is absolutely her color!
Another key element of her style is the strong presence of matching suits and it is no wonder. Suits tend to look elegant when combined with contrasting tops and matching accessories like her pink pumps and fuschia earrings. Her pink matching set would look great with our Oversized glasses in light pink!
Her history of red carpet successes is daunting. She attended the premiere for American Horror Story looking badass in a leather romper and rocked her Fox premiere with the same amazing results combining flared denim-colored wide pants and black pumps. Her lingerie tops are a sure staple that she comes back to again and again.
Her eye to spot flattering and trendy items that photograph amazingly well is epic. She even sported bootcut jeans and baggy formal pants before they were trendy! Way ahead of the fashion curve, Angela!