We're here, and we'd love to help.
First, check out our FAQs below because chances are, someone else has found herself in exactly the same pickle. Still don't see the answer you're looking for? Contact us! Just email us with your questions, and we'll get back to you.
Shipping

We can ship to virtually any address in the world. Free shipping is offered in the United States. We use FedEx 2days for domestic. If you would like a next day delivery, please send us an email to info@geekeyewear.com (extra charges may apply).

For international customers: When you place an order, we will estimate shipping for you based on your country. Approximately, the cost is $23 by FedEx with a purchase. Note that there are restrictions on some products, and some products cannot be shipped to international destinations such as lens cleaners.

Every GEEK Eyewear® order comes with FREE EXTRA STUFF - Available ONLY ONLINE:
A SUPER COOOL GEEK CASE

GEEKY MICRO-FIBER CLEANING CLOTH
FREE SHIPPING IN THE UNITED STATES by FedEx 2DAYS


100% OPHTHALMIC QUALITY CLEAR CR-39 LENSES (ZERO POWER)

6 MONTHS WARRANTY

30 DAYS RETURN POLICY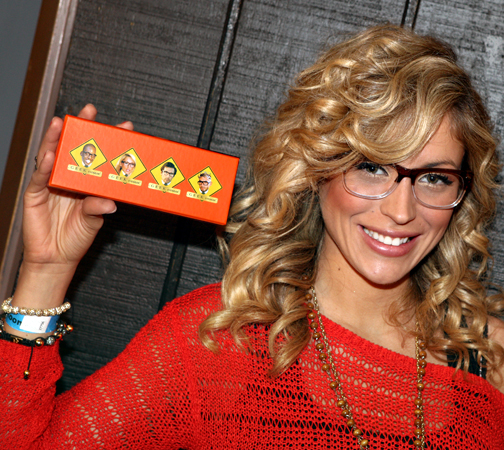 1. How can I contact you?
Please use e-mail info@geekeyewear.com or chat with us live (lower right corner). Our phone number is 855-433-5393. If you need immediate help, you can text us at the number above.
2. What do I need to place my order for RX glasses?
Before you order RX glasses, please check if you have a valid eyeglasses prescription and your pupillary distance (PD) information. Your PD is the distance in millimeters between your pupils. If your doctor did not include your PD on your prescription, please contact your optician. Once you have your PD, you can either hand-write it onto the copy of your prescription before scanning, type it into a note's field when ordering, or submit the measurement to our email: info@geekeyewear.com.
3. How can I return my glasses?
Please see our return policy.
4. What is your privacy policy?
We have 30 days return policy for frames sold at our online shop in an original packaging and condition. Rx lenses are non-returnable. Please see our privacy policy here.
5. How can I measure my PD?
https://shop.geekeyewear.com/pages/lenses.html
6. Are Geek Eyewear frames optical quality?
All GEEK Eyewear® Frames are 100% ophthalmic quality, which means you can take any frame you buy from us to your favorite eye care shop or an optical lab and have your own prescription lenses installed. Not all frames are 100% ophthalmic quality but ours are. This means you are getting the same quality glasses you get from your local eye doctor.

7. Are frames new?
All GEEK Eyewear® Frames are brand new frames, mint condition, uncirculated.
8. How are FRAMES made?
All GEEK Eyewear® Frames are handmade from sheets of acetate.
9. What lenses do you offer?
All GEEK Eyewear® Frames are available with "Plano" (i.e., zero prescription power) CR-39 optical lenses - please choose Ready-To-Wear (RTW) Fashion Eyewear. There are three (3) main reasons we offer this upgrade at 
NO CHARGE:


Most glasses (without prescriptions, zero power or plano) purchased online are supplied with acrylic demonstration ("demo") lenses.



Demo lenses are designed to be thrown away when an optician cuts and installs a prescription pair of RX lenses.



Even though Demo lenses have no power and are clear, demo lenses are not designed to be worn or used. They have a lot of distortion and aberration and will strain your eyes.

 So our frames are available with CR-39 "ophthalmic quality," lenses (the same lenses you get from the eye doctor but with zero power). 



If you wear your Geek glasses for Fashion and Fun (RTW), with no lens vision correction, CR-39 clear lenses might be your choice!


10. What is RTW?
Ready-To-Wear (RTW) Fashion - Non-Prescription CR-39 Clear Lenses (Zero Power)
CR-39 refers to the material that is used. It is an optical grade plastic polymer recognized for its light weight. CR-39 lenses are the most common type of lenses used in the eye care industry world wide. CR-39's impact resistance is greater than glass but CR-39 should not be considered for applications where impacts are prevalent such as playing sports and motorcycle riding for example. 


11. How polycarbonate lenses look like?
Prescription Polycarbonate Anti/Reflective Clear (Rx) Lenses
Polycarbonate lenses are impact-resistant and offer 100% UV protection. In an addition, our polycarbonate are supplied with an anti-reflective coating, at no additional charge. If you place an order for polycarbonate lenses, it will take us 2-3 days instead of 1-2 business day to process your order. 


If you are ordering Prescription Lenses and want sunglasses, we offer CR-39 lenses.
12. Do you offer Transitions lenses?
Yes, RX Transitions® Signature™ VII with Chromea7™ technology (released in January, 2014) which means the lenses are more reactive to indirect sunlight and even get darker on hot days. When going inside the lenses quickly become fully clear like a regular lens.

Available in Gray or Brown: neutral, true-to-life color and the brown is the best everyday, contrast-enhancing lens.

Transitions Signature VII lenses are appropriate for lens wearers who spend a typical amount of time indoors versus outdoors. These patients are most likely to be clear lens wearers, and what interests them is the comfort that an adaptive lens provides. Emphasize the indoor clarity of the lenses and the superior visual experience they provide.

Transitions Signature lenses with an anti- reflective treatment are ideal for patients looking for the best possible vision indoors and outdoors, day and night.
13. What kind of lenses do you use for sunglasses?
Sunglass Lenses. For our sunglasses, we use CR-39 Lenses (prescription and non-prescription) and Polarized Anti-Reflective Sunglasses. Best-in-class non-prescription polarized lenses are offered in GREY to provide superior glare reduction and UV protection. (Additional charge $25.00 per pair for Polarized lenses).