Posted by Alena L. on 7th Apr 2016
With schedules as jammed-packed as a CEO, the children are multi-tasking and turning to GEEK EYEWEAR® for their eyewear needs.
Companies like GEEK EYEWEAR® lead the way and are on the front lines of a revolution in eyewear. Kids and teens are getting the message: Wearing glasses is fun! "Kids beg their parents to get them a pair of eyewear," the look is cool. And today's kids know what they want. Balancing their parent's wish for a well-fitting, durable frame with the holy grail of looking "hot," today's eyewear market for young people is turning to hand-painted frames with strong pops of color.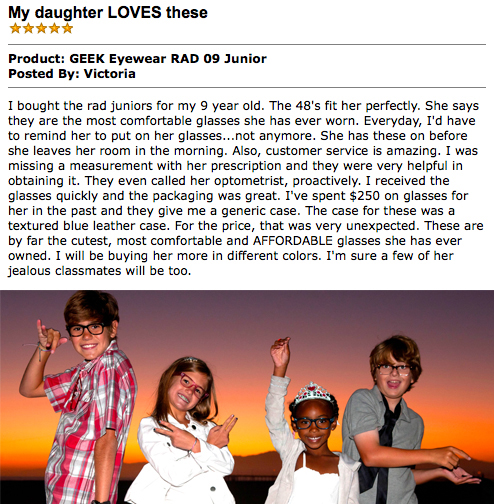 Such exigencies are best exemplified in two (3) colors newly introduced to augment the most popular kid's style in the entire GEEK EYEWEAR® line, RAD-09 Junior collection. To celebrate the love of nature, we're introducing the new colors: Tiger Eye, Birch Tree and Radiant Orchid. Each frame is delicately hand-painted by U.S. based artisans so no two frames look identical. The result "are completely new, deep, rich hues that emulate the colors found in nature.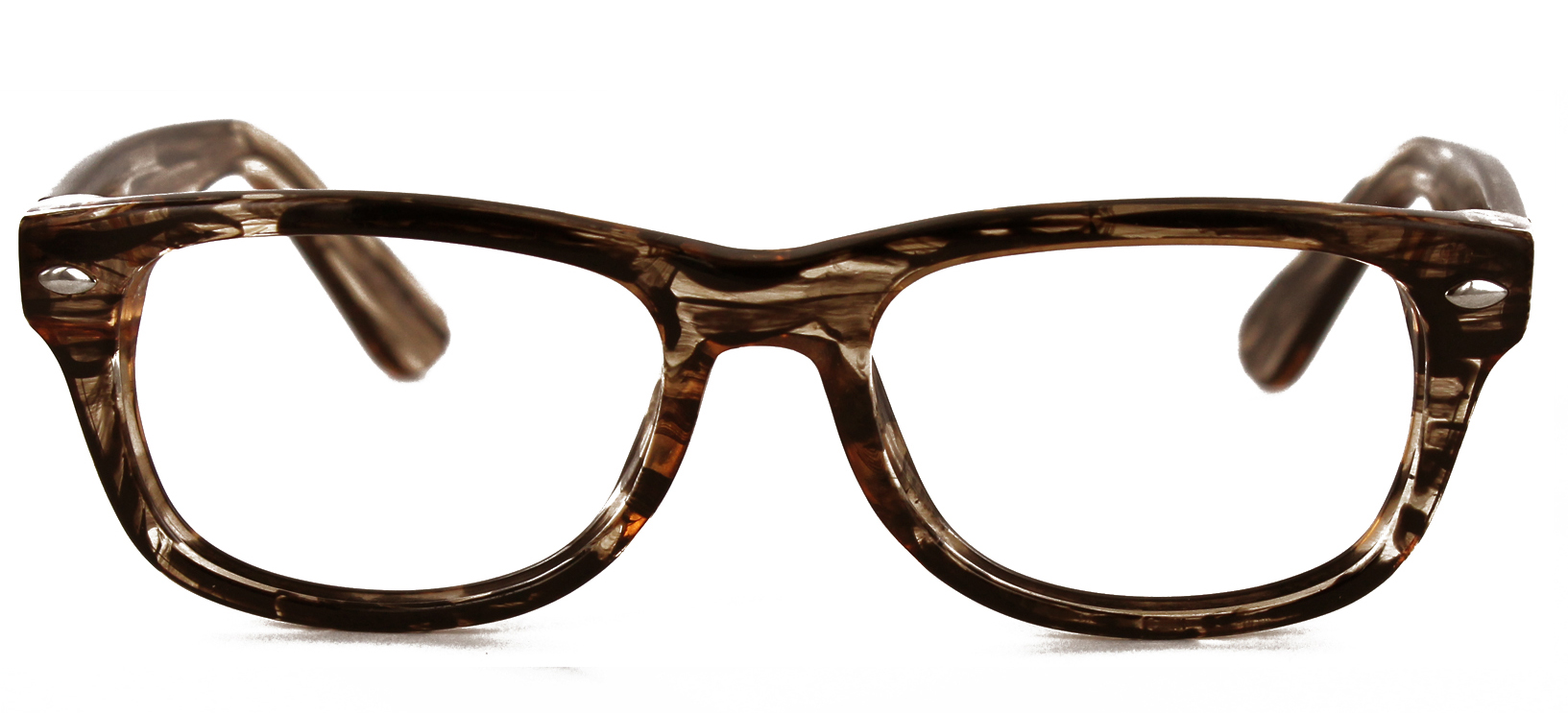 GEEK EYEWEAR® sees these trends for the teen market:
Understanding younger patients unique vision challenges, comfort and fit remain the keys in this segment. New, exciting patterns and colors are energizing classic frame shapes. On the sun wear side, parents understand their children's need for UV protection to protect against the sun's harmful UV rays.
Some of the new shapes and looks from GEEK EYEWEAR®:
Square shapes, hand-painted frames, strong pops of color that make kids exclaim "Awesome!" Today's teens are showing up wearing the same modified cat eyes they see teen stars wearing on TV. Today, teens are getting their cues from fashion bloggers their age that have over a half-million teens following them. These celebrity bloggers are recommending GEEK EYEWEAR® in Square and geometric shapes, such as GEEK EYEWEAR® model "Mentor." Also, wearing oversized glasses is HOT. On the sunglasses side, new shades of mirror lenses with hues of gold, fire red and blue.
Parents continue to support the trend away from metal and toward plastic frames. The perception is that plastic frames are more durable and a better choice for active kids and teens. Today's eyewear for young people has to look good and take stay strong. Kids today are juggling their glasses with their soft drink while staring at their cell phone and running from class to soccer practice. With schedules as jammed-packed as a CEO, the children of the 21st century are multi-tasking and turning to GEEK EYEWEAR® for their eyewear needs.
For more information, please contact Alena Lehrer, Founder.
If you would like to run the above article, please feel free to do so. If you're interested in interviewing a founder, e-mail us. Lastly, please let us know if you'd like to receive samples of GEEK EYEWEAR® for possible review.
Please visit Geek Eyewear® online at http://www.GeekEyewear.com
Email: info@GeekEyewear.com
ABOUT GEEK EYEWEAR®
HIP. COOL. TRENDY. SEXY. CHIC. URBAN.
Geek Eyewear® celebrates diversity, individuality, and creative enthusiasm of Geek culture.
GEEK EYEWEAR® is available at http://shop.GeekEyewear.com and at optical stores around the U.S. and Canada.
GEEK EYEWEAR® style Mentor featured in Children's Eyewear Trends by Eyecessorize