Posted by Alena on 17th Jun 2016
Yay! GEEK EYEWEAR is a prize sponsor for GeekFest, the 1st of its kind traveling Geek genre film festival created for filmmakers and content creators who produce Horror, Science Fiction, Fantasy, Fan Films, Pop Culture, Comic Related and Geek Web Series.
From Features to Shorts, Trailers to Music Videos, if it's Geek.
Thank you for all the amazing support @GeekFilmFests Sponsors! World's Largest Traveling #ComicCon #FilmFest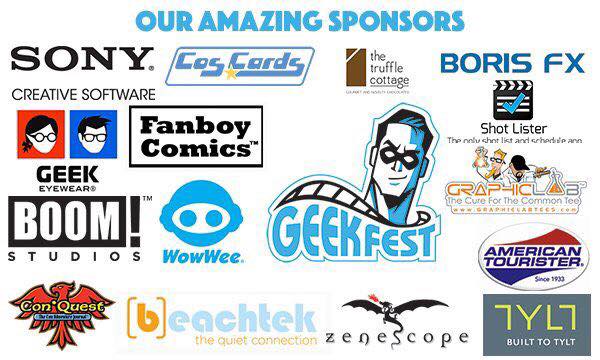 Over $3000 in prizes and rising per Convention from Sony Software, Funko, BorisFX, Herocrate, Beachtek, ShotListerApp, Graphic Lab Tees, Valiant Comics, TYLT, SuperHeroStuff, Top Cow, Boom Studios, CosCards, Con*Quest Journals, FilmBuff, and Fanboy Comics to the winning Best of Fest film in an interactive, audience voted program which leads up to a Filmmaker Q&A and Awards Ceremony.
Get In The Game!
Amazing Geek judges.