Posted by Alena on 2nd Oct 2015
Runways of Paris, Milan and New York are huge indicators of the fashion that lies ahead for the year. The influence of those fashion trends can be seen in not just clothing, but also eyewear. If you want to know what is coming in the near future, our geek sneak pick is here.
We're here to help you with suggestions for matching your fashion styles with eyewear. Send us photos with you wearing Geek Eyewear. We'll include your looks in our social media networks. Kindly provide us with your social media tags and get featured on our Fashion Blog Board.
Paris Fashion Week SS16 - September 29th until Monday 7th of October. You can find the Paris Fashion Week schedule here. Our favorite designers are Guy Laroche, Chloé, Christian Dior, Issey Miyake, Lanvin, Kenzo and many more…
Milan Fashion Week SS16 is on until Monday 28th September. Check out the Milan Fashion Week schedule here. We'll be watching for inspirations from Gucci, Fendi, Prada, Jil Sander, Missoni and many more…
London Fashion Week SS16 - Friday 18th until Tuesday 22nd September. Find the London Fashion Week
Our favorite designers are Erdem, J.W Anderson, Simone Rocha, Vivienne Westwood, House of Holland and many more...
Spring 2016 colors

According to Pantone, colors this season transcend cultural and gender norms.
For Spring 2016 there are truly no perceivable distinctions in color choices between the men's and women's collections. Spring collections are led by Rose Quartz, Peach Echo, Snorkel Blue, Limpet Shell, Lilac Gray, Fiesta, Iced Coffee, and Green Flash.
Looks for New Season:
Dusters, ponchos, full-bodied reds, jeans with a leg-flattering kick, chunky heels, fishnets and lace.
Here are some looks from designers we love: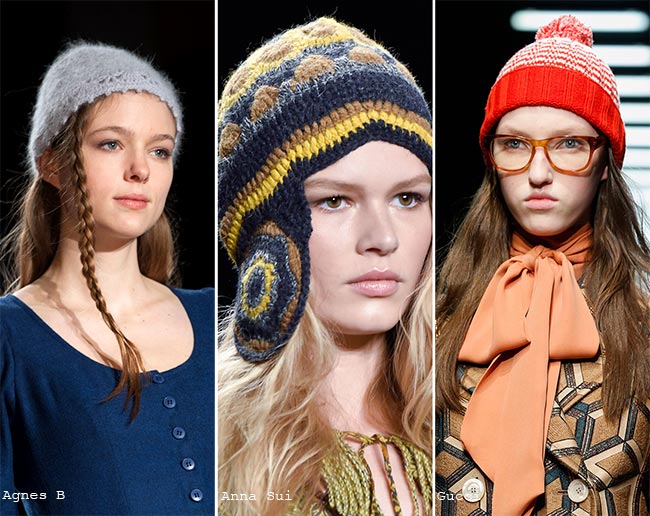 Trends for Fall Winter 2015/16 - Knitted Hats from Agnes B, Gucci, Anna Sui and Large Glasses.
Geek Eyewear has lots of trendy styles. Check Geek 708 in Blonde or New Collection 2016, styles Blogger, SyFy, Galaxy, Geek 401, Butterfly, Traveller, and Rogue.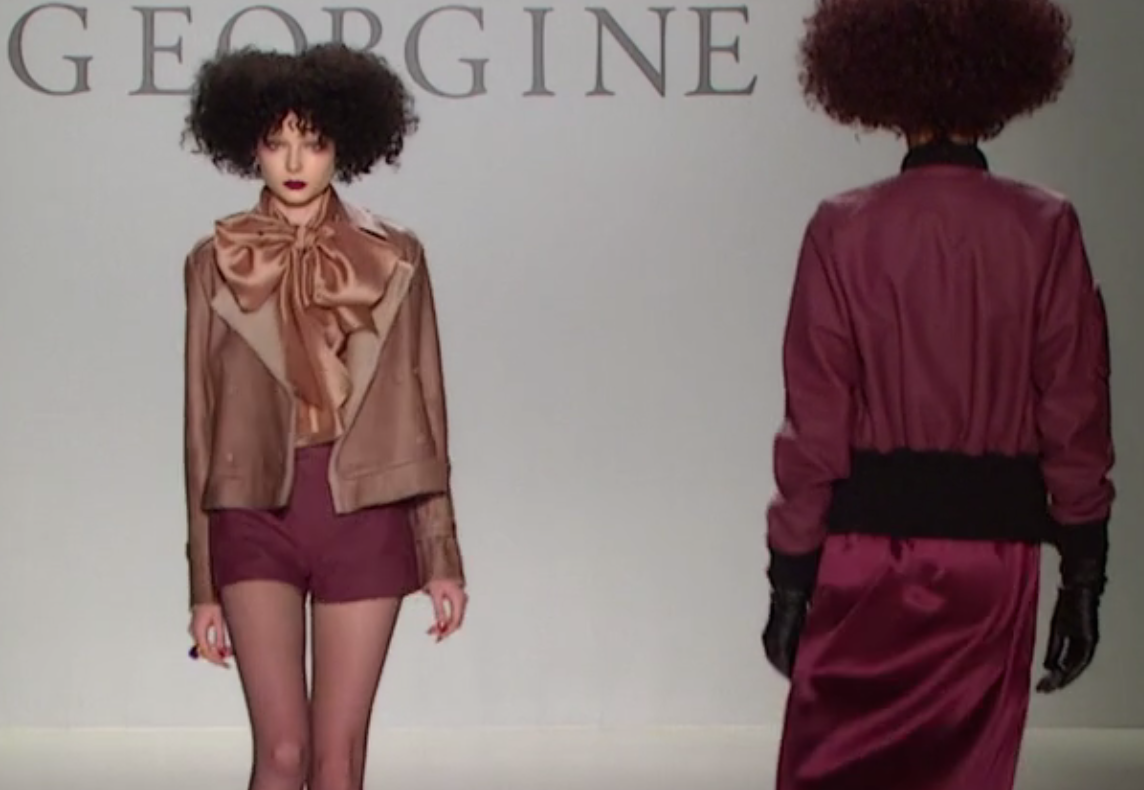 Burberry and GUCCI SS 16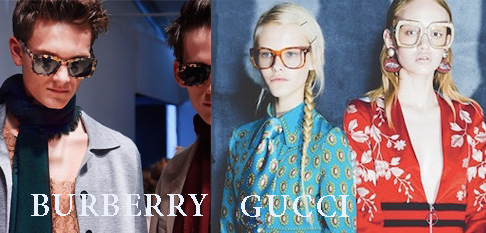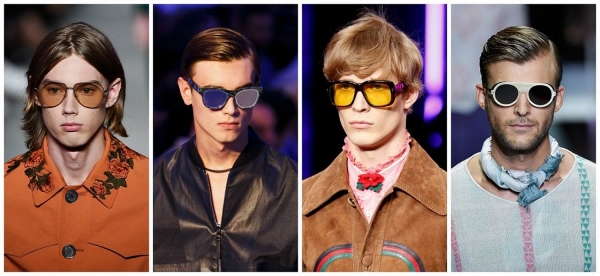 Source: Getty Images
Jacquemus went fully theatrical For SS16
Source: Oyster Magazine