Posted by Alena L. on 1st Jun 2016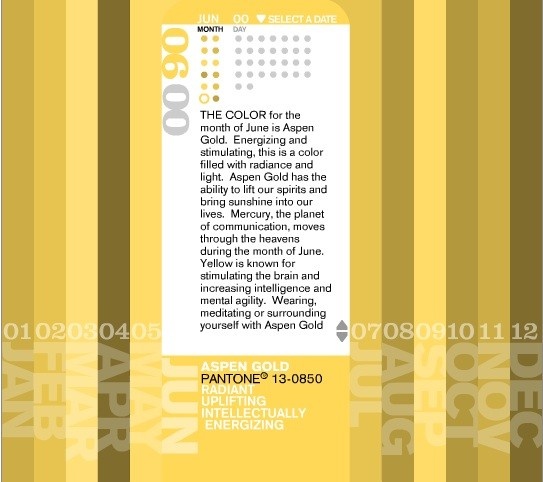 In case you've missed it, over the last few months we've been using the personality prediction tool of birth month color to analyze the personalities of celebrities, with surprising results. As a recap, this means of predicting personalities is based on Michele Bernhardt's book Colorstrology: What Your Birthday Color Says About You and connects each birth month to a Pantone color to reveal personality traits based on that color.
Analyzing celebs with April and May birthdays, we've discovered that celebrities born in certain months definitely have the traits associated with their birth month's color.
June's birth color, Aspen Gold, is no exception! Celebrities with June birthdays display many of Aspen Gold's characteristics. Celebs like Angelina Jolie, Natalie Portman, and Mindy Kaling have June birthdays and exude the Aspen Gold qualities of energy and radiance. Their presence provides an activating energy and their intellectual strength is noticeable. Aspen Gold celeb Zoe Saldana also demonstrates both of these qualities.
Aspen Gold is a color that reminds us of the sunshine and can lighten our moods after a long winter. Aspen Gold celebs like Mindy Kaling and Morgan Freeman always manage to brighten our spirits, both on the screen and on the red carpet.
If you're looking to add a touch of yellow or gold to your summer wardrobe, we'd recommend Geek Eyewear style 115 and style Zoe (see below) glasses that will help you look radiant and positive, just like the summer sun.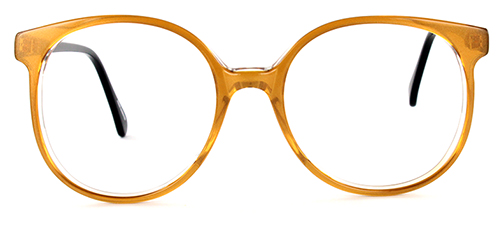 We can't wait to continue our analysis in July, for celebrities with Coral Blush birthdays. Stay tuned!