Posted by Brandi Marcene on 12th Oct 2021
Top Fall/Winter Fashion Styling Trends to Look Out for | Fashion Trends of 2022 Winter
Sure, we're still a few weeks away from sweater weather, but it's a great idea to prepare for cozier seasons. As lockdown restrictions grow lax, it is the perfect time to refresh your wardrobe. 2020 was the year of baggy sweatpants and comfortable t-shirts, but 2021/22 Fall/Winter is a year to give ourselves some TLC. So, if you are ready to make a fashion-forward stride, you're probably interested in learning about current popular trends for fall and winter. From the return of denim to blush tones and luxurious lace, here are some of the trends you should anticipate.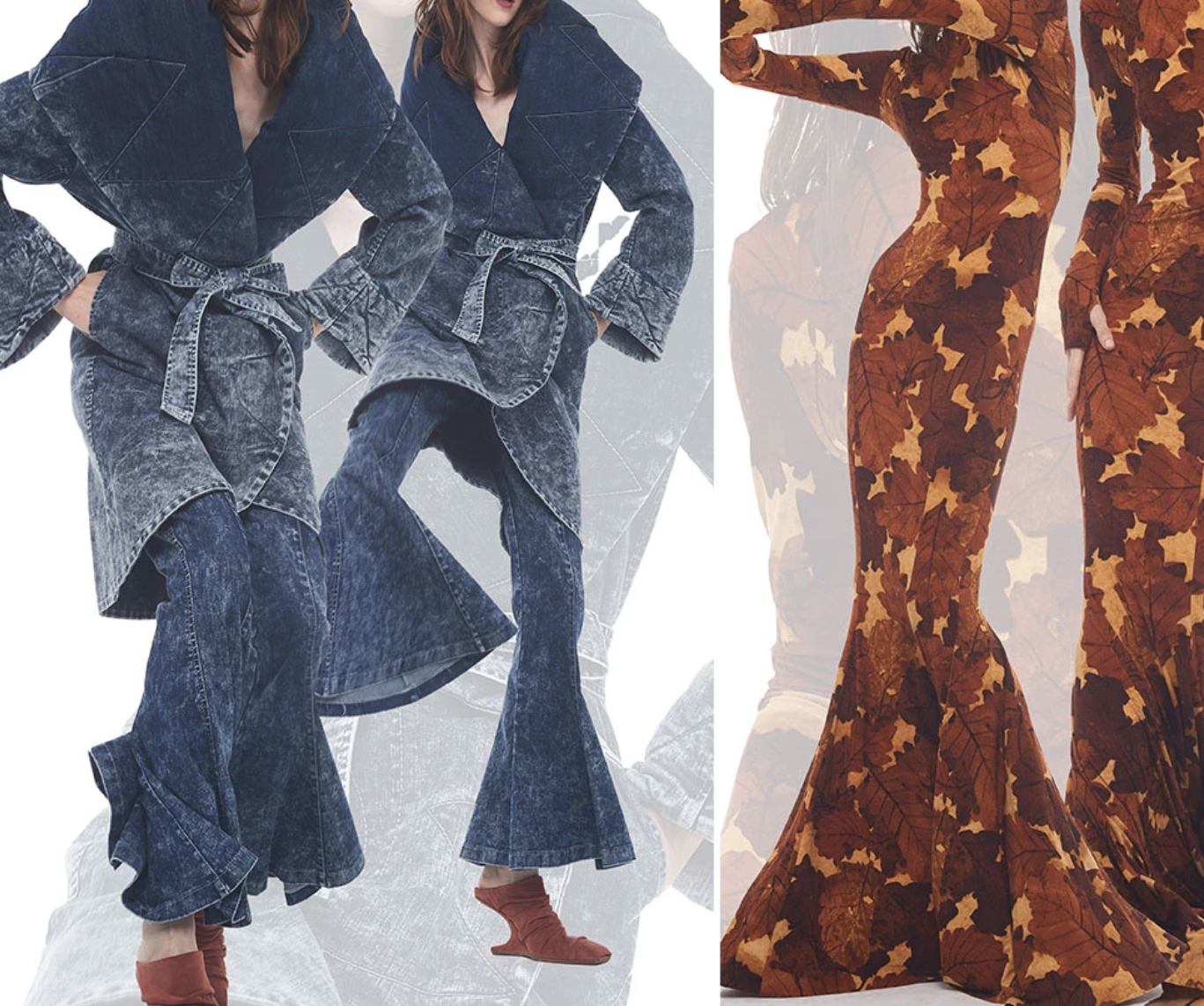 Photo source: NormaKamali.com

Bohemian Chic
This trend combines elements of a hipster style and bourgeoisie jet-set to create the perfect chic elegance with a touch of folk. This style includes rich fabrics with intricate embroidery to bring back a bohemian attitude.
https://shop.geekeyewear.com/geek-catalog/geek-eye...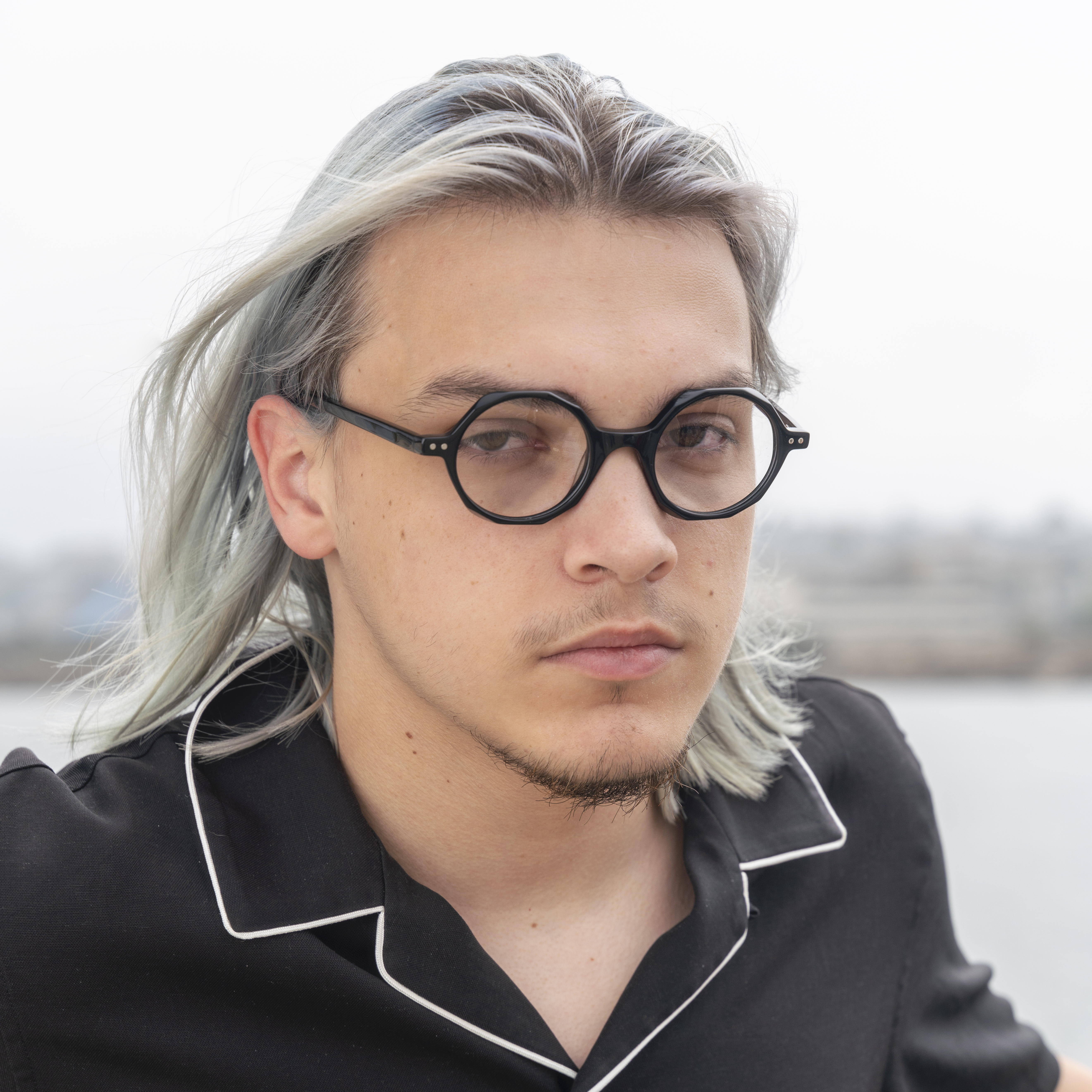 Geek Eyewear Geek Insider in Black
Sweater Vests
This look is inspired by Doug-Funnie, and the trend was reintroduced in 2020 but is still going strong. The most popular styles related to this trend include detailing and texture rather than a monochrome pattern. The fit is a little baggy for that ultimate comfort. If you're trying this look while it's warm, go bare underneath (wear a bralette, if desired) and style it with loose jeans.
Slightly Cropped Shirts
Unlike crop tops, the fall of 2021 is calling for midriff-baring clothes that show just a little bit of skin and are usually combined with maxi or midi skirts. Depending on your preference, you can choose a shirt with a bolder cut or one that only shows a little midriff.
Printed & Patterned Pants
Pants with snakeskin, plaid, stripes, and floral patterns are back in the game. However, this time, they are not loose and wide-legged pants you see in the summers. Rather, they feature heavier, more structured fabrics like wool or denim and come with a more customized fit. Vibrant colors go best with these kinds of pants, but plain neutral colors work just as well.
Platform Shoes
The 90s-inspired platform sandals were all the hype this summer, so it will definitely not slow down until the fall and winter seasons. Clogs, lace-up boots, and 70s-style heels are all ideal for giving that chic, elevated look to your outfit. Plus, they are much more comfortable to walk around in.
Glitter & Sparkles
Shiny metallics, glitter, and sequins are all making a comeback. Whether you are preparing for a date or just going out for a girl's night, a little glitter goes a long way to spice up your look. Be sure to pair these items with a few casual staples to avoid looking over the top. A classic white button-down, a simple t-shirt, or plain denim are your best options.
Baggy Denim
This year, skinny denim jeans are taking a backseat. Meanwhile, all eyes are on loose-fit denim as they give a laidback and comfortable vibe. Straight-leg jeans, boyfriend cut, mom jeans, and bell-bottoms are the most popular denim wear of 2021. To balance out the bagginess of the pants, opt for fitted tops like cropped hoodies, chic blouses, or slim-fit t-shirts.
Yellow
Pantone declared its 2021 Colors of the Year as Ultimate Gray and Illuminating. Illuminating is a shade of yellow and a popular autumn color that won't go out of style. Pantone describes it as optimistic and happy yellow that gives the most promise of a sunny day. Hues of yellow were trending this year and were all over Fashion Week's Fall/Winter season.
If you closely follow Pantone's color of the year, then you will be excited to try out this bright color. Don't worry if you think that yellow's not your color. There are plenty of shades to choose from. Pastel yellow was a popular sight during the New York Fashion Week. It is a minimalistic, neutral, and highly classy shade that goes best with creams and other soft colors. Another fun idea is to combine another pastel color (perhaps, pastel purple) with pastel yellow for a charming combination that reminds you of spring.
If pastel yellow is a little too light or bland for you, then take it up a notch with buttery yellow. A muted butter yellow dress combined with contrasting colored accessories will give off a very chill yet elegant look. You can try combining the dress with dark tights or a black turtleneck.
Lemon yellow is another shade that was hugely popular at NYFW. Though it may seem like a summer hue, designers specifically incorporated it to give wintery wardrobes a sunny appeal. Lemon yellow beanies, flannel shirts, or even a full-length dress are all options to consider.
Varsity for Adults
It might be the ideal time to start looking for your college varsity again because those jackets are back in style! Burberry showed off a bomber-style varsity jacket, and several other brands have reintroduced these cool jackets. Perfect to wear in cool weather; varsity jackets go great with almost anything.
Color Pallet of 2021

Saturated Colors
In general, fall hosts richer and deeper shades like Maroon, moss green, and dark blue. This year, however, the pretty vibrant shades still reign supreme. If you want to hop on the bandwagon, the best way to pull it off would be to combine both vibrant and deeper shades together. Match your autumn palette colors with other unusual flamboyant combinations like peach, deep pink, and dark yellow.
Periwinkle & Lavender
Despite the prevalence of more saturated shades this fall/winter, lavender and periwinkle are two colors that have managed to stick around. The color took many runways by storm during different fashion weeks for brands such as Roksanda and Lacoste. You can find these colors in a variety of fashion pieces, ranging from blazers to purses and all the way to bucket hats. Go all out by picking a set of Periwinkle trousers and blazer, then combine it with other light blue or purple pieces.
There you have it! The most popular fashion trends and colors of 2021 that you need to have in your wardrobe!
https://www.thezoereport.com/fashion/yellow-color-trend-nyfw-fall-2021
https://www.vogue.fr/fashion/article/best-fashion-trends-fall-winter-2020-2021