Posted by Alena on 17th May 2023
It is a captivating new style that embodies the spirit of the vibrant city it's named after. Inspired by the diverse culture, fashion-forward mindset, and glamorous lifestyle of Los Angeles, this Geek Eyewear trend seamlessly blends elements of high fashion with streetwear influences, resulting in a unique and captivating aesthetic. The frames are designed to catch attention and exude confidence, embracing the shape that demand the spotlight. Whether it's sunglasses or eyeglasses, this style is offering a sense of drama and glamour to any look.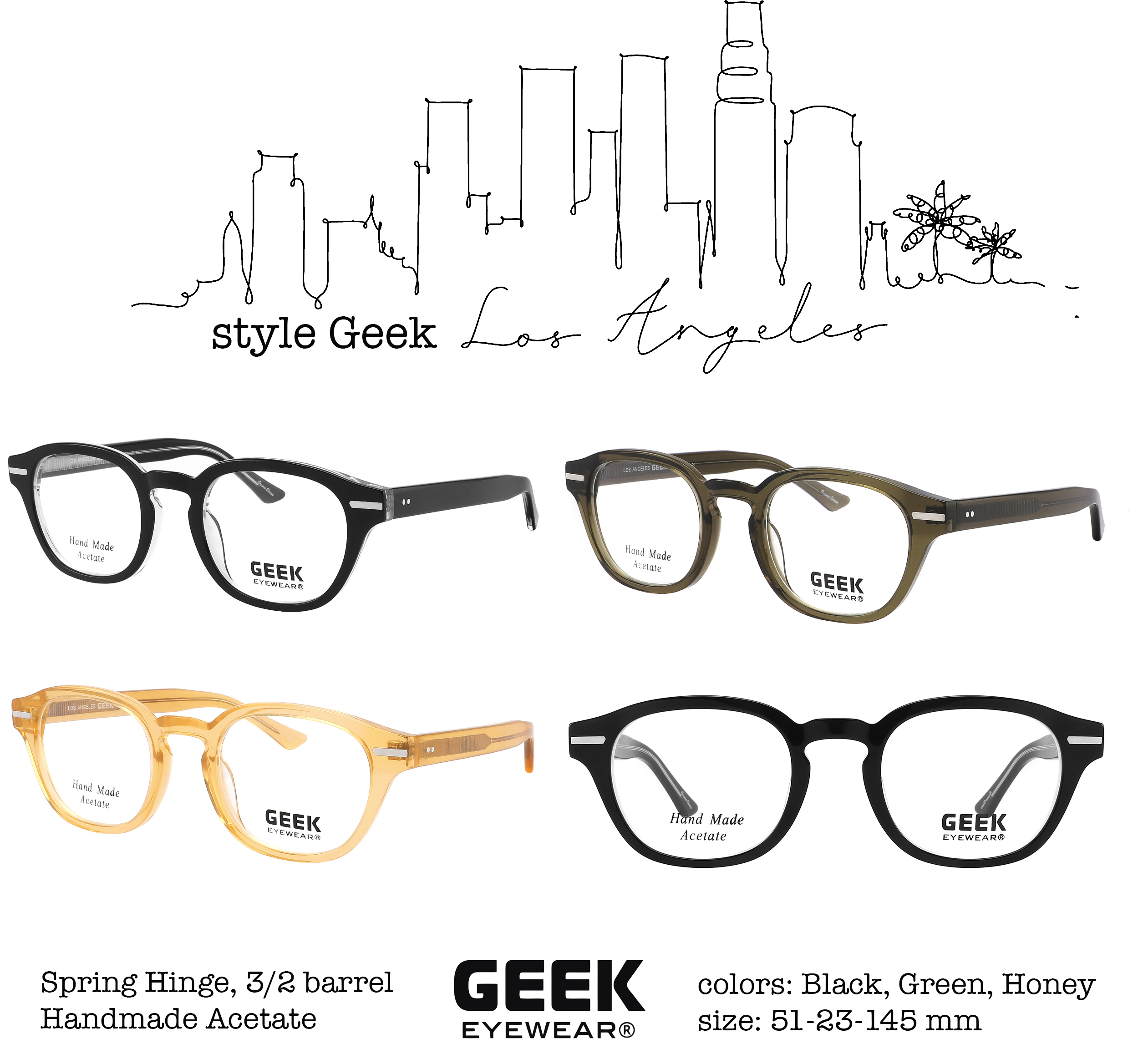 The range of colors ensures there's an option for every taste, allowing wearers to express their individuality through their pair of glasses.
Style Geek Los Angeles is a style that effortlessly transitions from day to night, embodying the versatility of the city itself. Whether you're strolling down the sunlit streets or attending a glamorous event, these frames will ensure you turn heads and make a lasting impression. Shop Geek Los Angeles.
What's included with every order:
AUTHENTIC GEEK CASE
FREE SHIPPING US ONLY
GEEK MICRO-FIBER CLEANING CLOTH
GEEK STICKER
6 MONTHS WARRANTY
30 DAYS RETURN POLICY, no Questions Asked