GEEK EYEWEAR® Salutes Life on Mars With Their Cruise To Space Collection of Ready-To-Wear, RX and Sunglasses.
A Team of NASA and university scientists just recently noted bursts of methane on the red planet as GEEK EYEWEAR® debuts a special Cruise To Space Collection.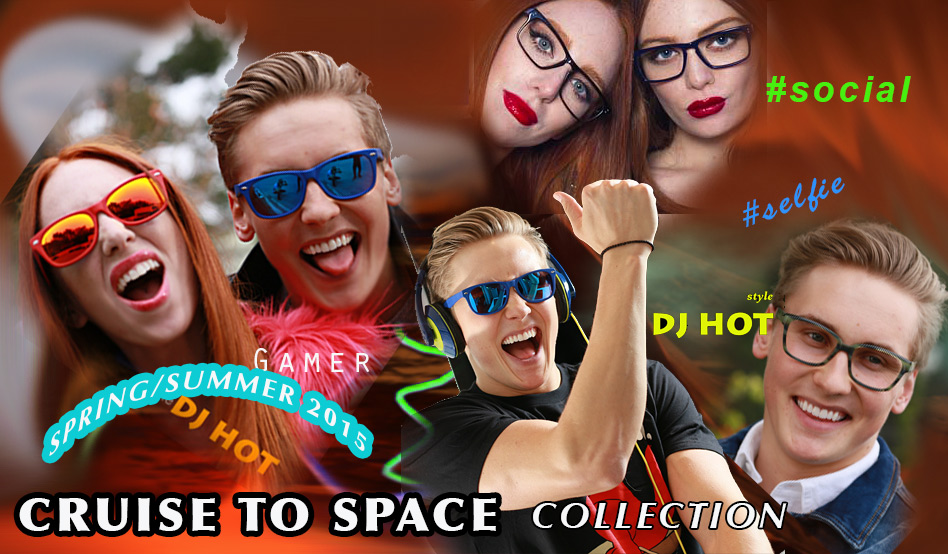 NASA's Curiosity Rover has recorded a burst of methane that lasted at least 2 months. The discovery is as exciting as finding the remains of civilization on a distant world.
The possibility of on Mars thrills scientists, speculators, tech-geeks and hipsters. The discovery recalls Sci-Fi movies from the fifties as well as today's space-inspired digital games.
GEEK EYEWEAR® introduces style " Gamer." Offered in glossy colors Black and Crystal, the shape fits small and medium size faces and comes sized 52 x 18 x140 mm. Style "Gamer" reinterprets a classic frame design, down the vintage riveted pin on the front. Finished with a comfy spring hinge, the style features streamlined temples, making the frame light and easy to wear.
GEEK EYEWEAR® responds to potentially communicating with alien race with style " Social." The front of the frame features a pair of decorative metal pins. The unique abalone color on the inside temple reminds us of the deep space, and connects to a comfortable spring hinge. "Social" is available in colors: Black Matt, Navy and Tortoise.
The size is: 54 x16 x 140 mm.
The future includes the commercial exploration of space. No visit to the red planet is complete without GEEK EYEWEAR® style " Selfie," an oversize rectangle balanced with rounded edges that's perfect for larger, rounder facial shapes. Choose among colors Black, Olive and Tortoise. These natural earth tones introduce inhabitants of the red planet to the colors on Earth. The style is complimented with a smooth spring hinge. Size 54 x 17 x 140 mm.
The frenzy of excitement surrounding invites earthlings to reflect on our own lives. " DJ Hot" by GEEK EYEWEAR® This frame is all about color! Unique matt versions of Black, Blue, Khaki, Red and White give everyone a color to chose from. Updating a traditional design, this universal shape makes everybody look great. "DJ Hot" comes in size 56 x 17 x145 mm.
ABOUT GEEK EYEWEAR® Check out www.geekeyewear.com and the GEEK EYEWEAR® Instagram page.
HIP. COOL. TRENDY. SEXY. CHIC. URBAN.Geek Eyewear embraces the Geek in every one of us, with a range of styles for men, women, teens and kids.
GEEK EYEWEAR® offers a wide variety of frames in over 40 different styles in thousands of boutiques throughout the US and online at the brand's one-stop-shop – http://shop.geekeyewear.com. Online, consumers have the option of ordering RX glasses, Sunglasses or Ready-To-Wear (RTW) fashion eyewear without a prescription. The RTW fashion frames are clear lenses, ideal for the stylish consumer who wants to look smart and fashionable.
GEEK EYEWEAR® is available through www.GeekEyewear.com and at fine optical stores.