Posted by Alena L. on 11th Mar 2016
If it is fashion that you are after, there is no shortage of styles in that department at GEEK Eyewear Shop. Explore different shapes of glasses and find a perfect pair that fits you.
The rule of thumb when looking at different styles in our shop is that you want a frame that contrasts the shape of your face.
A person with a strong jawline and a broad forehead would look best with a ROUNDED frame that would contrast to that face shape.
Individuals with a narrow chin and a wide forehead would be wise to go with a triangle frame; an example of this type of frame is the AVIATOR because it has a wider base compared to other glasses.
If your face is long and narrow then a pair of wrap glasses may be the way to go. The reason for this is that the pronounced wide line will not only shorten your face but give you a clean modern look.
A rounder face can be instantly leaned out by a pair of SQUARE frames, however, it is crucial to get the right width or you could end up with the opposite effect.
Finally, if you're lucky enough to have an oval face then you may have wasted a few seconds reading that last paragraph because for you any type of frame will fit you, but now you know what will compliment your friends and family. RECTANGULAR SQUARE ROUND
After you have chosen your frame, the next step would be to make sure that the glasses fit you.
There are 3 (three) measurements that you need to know:
1) The width of the lens
2) The Width of the bridge over the nose
3) The length of one the temples (arms)
You should have a reading like 51-19-145 mm (measured in millimeters).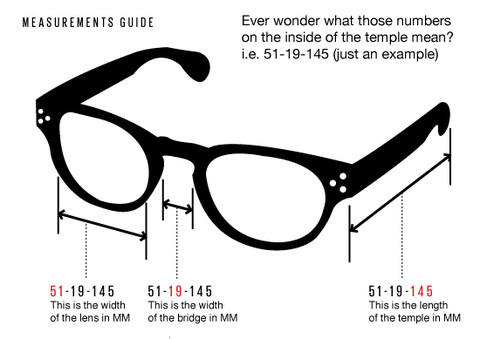 Photo source: http://privateislandparty.com
If your goal is to stand out from the crowd, look no further than the new style Geek Young Star from Geek Couture Collection. "Young Star" takes its cue from the tech savvy world of gamers and comic-con heroes. The deep, sporty rectangular design has a slight uplift that makes it look futuristic. The style comes in an Aqua Marina color and is outfitted with Flash Blue/Green lenses. 100% UV protection. Unisex. Rx Eyeglasses & Sunglasses are available. Handmade in ITALY.
Click on the shape you like and Start Exploring.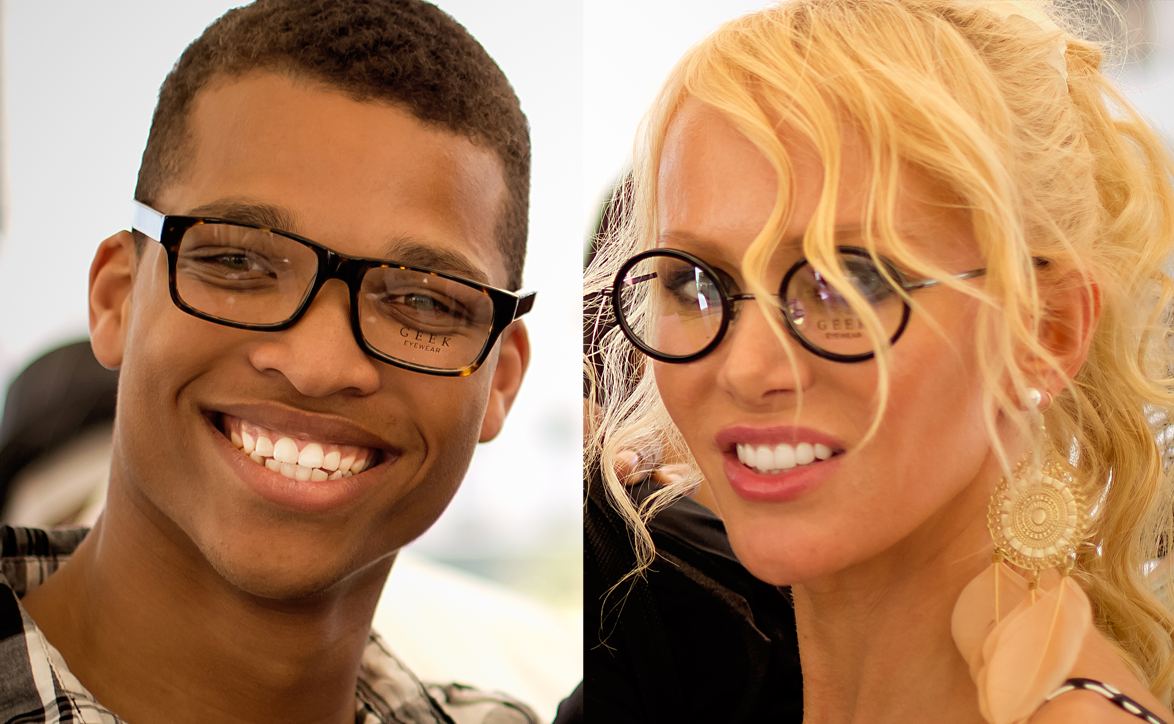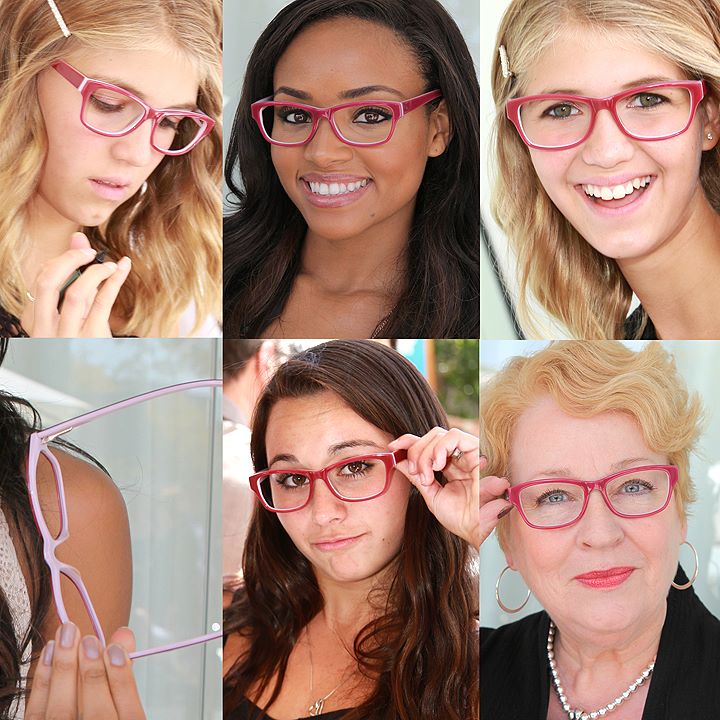 What do all of these celebrities have in common? Right, they are spotted wearing Geek Eyewear style CAT 05.