Posted by Brandi Marcene on 1st Oct 2021
10 Actors Who Transformed Their Look With Glasses.
"I am an actor, dressing up for an audition and I need a pair of glasses to get into my character"
Changing your look from time to time is a refreshing way to boost your mood. You can transform your look in plenty of ways, from getting a new haircut to undergoing major cosmetic surgery.What a lot of people don't realize is they don't need to use elaborate methods to switch up their current style. Something as simple as getting a pair of new glasses or changing your current frames can do the trick.
Whether you wish to revamp your image for a special event or jazz up your everyday look, glasses are a quick fix. Forget about designer shoes and expensive accessories – Due to their prominent position on the face, glasses are the ideal accessory for changing your appearance.
Time and again, celebrities have rocked a pair of glasses to enhance their look. Besides red carpet events, they incorporate eyewear into their personal style as well. Whether to correct their vision or tie their outfit together, the following ten actors have shown us how important glasses are.
Woody Allen has his signature look - Black Glasses.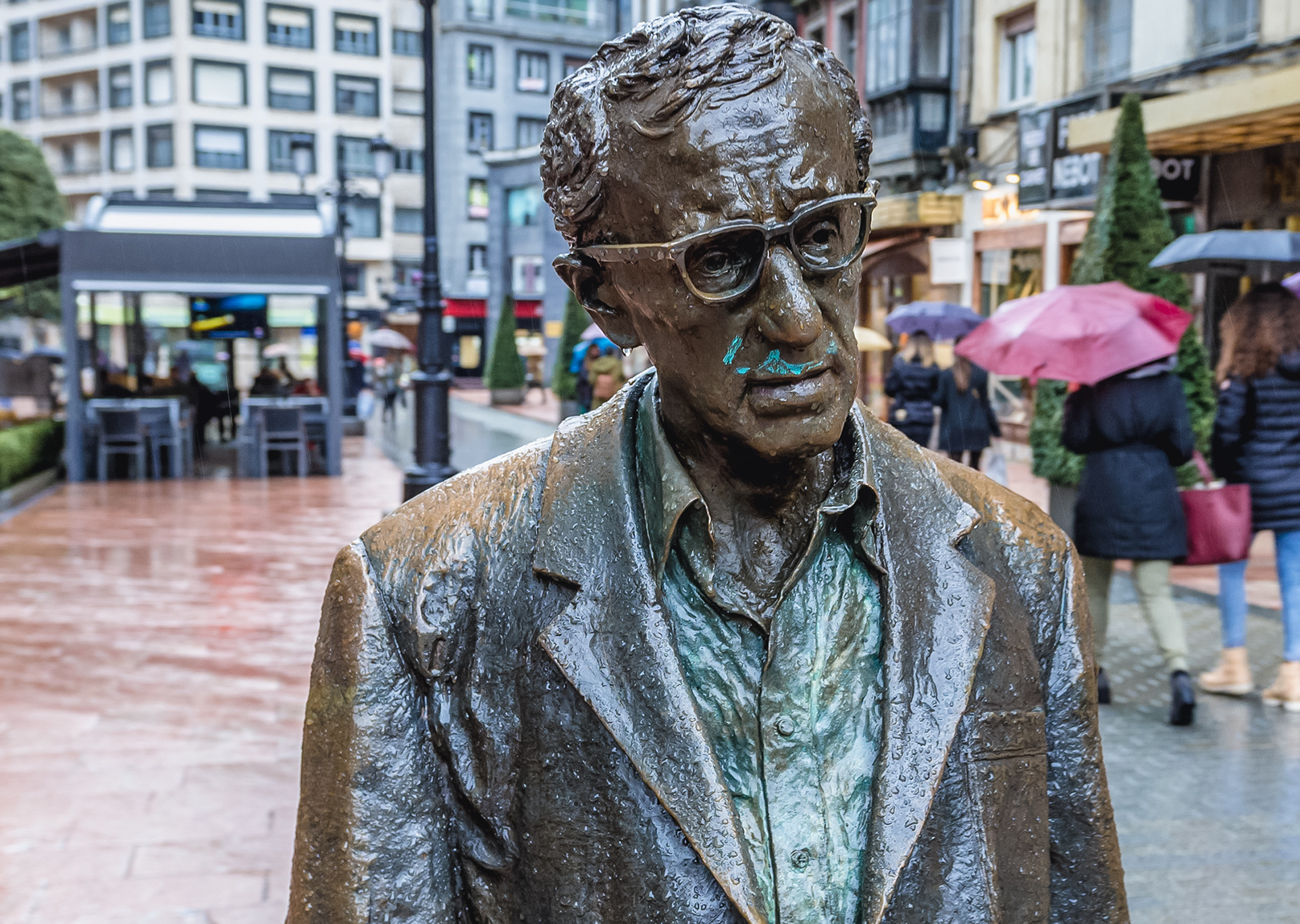 Oviedo, Spain - Woody Allen sculpture created by Vicente Menendez Santarua.
Harry Potter, played by Daniel Radcliffe.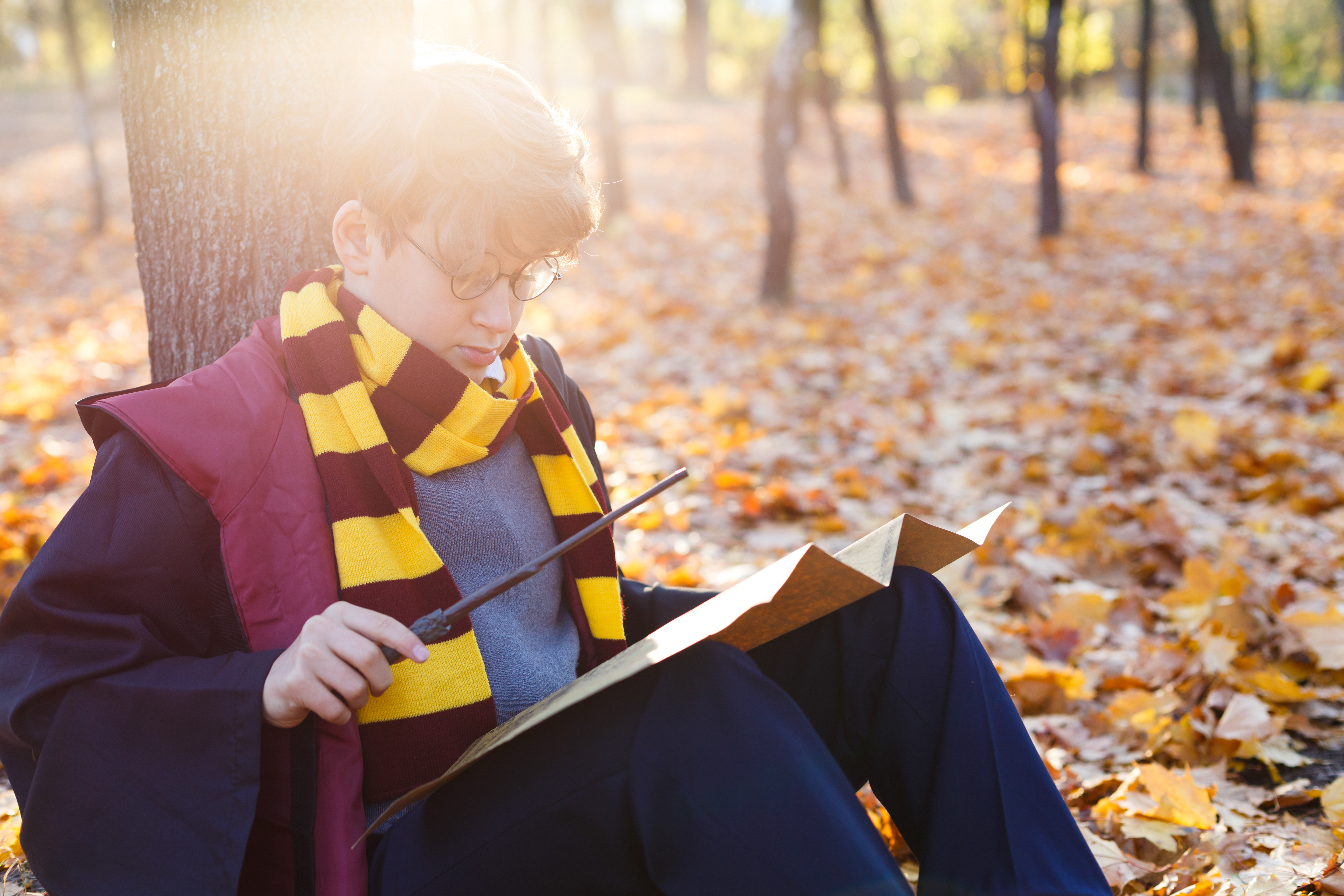 Harry Potter is a beloved character from JK Rowling's book series. His trademark look comes with a scar and glasses that have the entire fandom in a frenzy. Radcliffe wears a frame reminding us of the 1960s, with round lenses and a delicate design called teashades. During the span of 8 movies, Daniel Radcliffe wore a total of 160 pairs of glasses. As per Rowling, the glasses on Harry Potter were added to send a positive message for those children with visual problems. And like that, round glasses became the newest and well-loved trend.
Besides Harry, Moaning Martyle is another movie character who uses prescription glasses.
Round-shaped glasses are best suited for square-shaped faces since they soften their angularity, as well as oval faces.
Pola Debevoise, Played by Marilyn Monroe
In How to Marry a Millionaire, the famous Marilyn Monroe plays a near-sighted store model who is most comfortable when wearing her glasses. At times, when she decides to skip wearing her spectacles, she stumbles around absent-mindedly, a possible metaphor for her self-realization journey.
Some sources claim that the film essentially encapsulated Monroe's actual life. She was thought to be near-sighted in real life but rarely wore glasses. The movie was possibly telling the story of how she ultimately 'found' herself. Though this is speculation, what we know for sure is that Pola's date falls for her because she's wearing the glasses.
Even decades later, the movie still impacted consumer choice of eyewear. Cat-eye glasses were all the rage, dominating both the fashion and film industry.
Clark Kent, played by Henry Cavill
In Superman, Clark Kent wears an iconic pair of glasses as a disguise for his superhero persona. The classy black rectangle frames are ideal for giving a masculine and smart touch to any look. While the S on his chest represents his Krypton roots, Kent's nerdy glasses show a completely different aspect of his life.
Internet theories and speculations suggest that the glass in Superman's spectacles come from the ship that transported him from Krypton to Earth. They are also believed to change his eye color in order for him to better conceal his identity. Whether the glasses are prescription or not is undecided, so there is a good reason to believe that Kent wears them for fashion purposes.
Mrs. Doubtfire, played by Robin Williams
Euphegenia Doubtfire is a beloved character played by Robin Williams. A divorced actor wishes to spend more time with his children and thus disguises himself as a housekeeper to work in his ex-wife's house. Mrs. Doubtfire wears oversized vintage glasses for the classic 'grandma' effect, and the style has been used frequently ever since the movie came out.
Leonard Hofstadter Played by John Galecki
The nerdy science guy character played by John Galecki in The Big Bang Theory is loved for his signature glasses. Like several characters in the show, Leonard also has bad vision. There were a few episodes of the show that centered on this theme, including one where his ex-girlfriend insists he tries contact lenses. The result was very chaotic as Leonard created a fiasco in the cafeteria, bumping into everyone in sight.
Glasses are the character's signature item and reinforce the idea that smart people wear glasses.
Miranda Priestly Played by Meryl Streep
Miranda is the fashion icon in The Devil Wears Prada, and we have something to learn from her. The main lesson here is that you can use your reading glasses as a fashion accessory and make a statement. Be it from your favorite brand or an off-the-wall style; you can really use glasses to make any outfit fashion runway-worthy.
Walter White, played by Bryan Cranston
Walter White, who goes by his Alias name Heisenberg, is an American meth kingpin in the show Breaking Bad. Heisenberg glasses are known for their simplistic frames that are copper-toned with dark tips and can be sported by both drug lords and teachers alike.
Tom Ripley, played by Matt Damon
In the movie, The Talented Mr. Ripley, Matt Damon plays a con artist who uses his intelligence to impersonate others and get his way. Ripley wears a pair of Oliver Peoples glasses with brown frames that have a slightly geeky yet cool look to them. Because Tom is so intelligent, his glasses are often associated with smartness and fashion.
Peter Parker, played by Toby Maguire
Like Superman, we have another superhero on the list whose character will not be complete without a pair of glasses. The original Spiderman character is a beloved geeky guy with broken not-so-fashionable glasses and overly-combed hair.
In the later series, such as The Amazing Spiderman, we saw the arrival of trendier pair of glasses. Andrew Garfield plays a fashionable character with more stylish square-shaped plastic glasses. Whether you are going for a nerdy look or a more chic style, you can still embody the Spiderman spirit with eyewear.
These are just some of the examples of celebrities who took the help of glasses to transform their look. Not only did they leave a deep mark on our hearts, but also the fashion industry.


Clear glasses are so transparent that they are almost blend with your face.
Source:
https://www.2020onsite.com/blog/18-favorite-characters-and-the-glasses-that-made-us-love-or-fear-them
https://www.businessinsider.com.au/celebrities-look-better-glasses-2020-3