Posted by John on 3rd May 2021
Sundara Heart Installing Her Art Work In Mexico 2020 wearing GEEK Eyewear.
(Photo Credit ASG)
I'd love to share that since the beginning of 2021, I have been working on opening an intimate, contemporary gallery space in Taos, NM called DAT Gallery.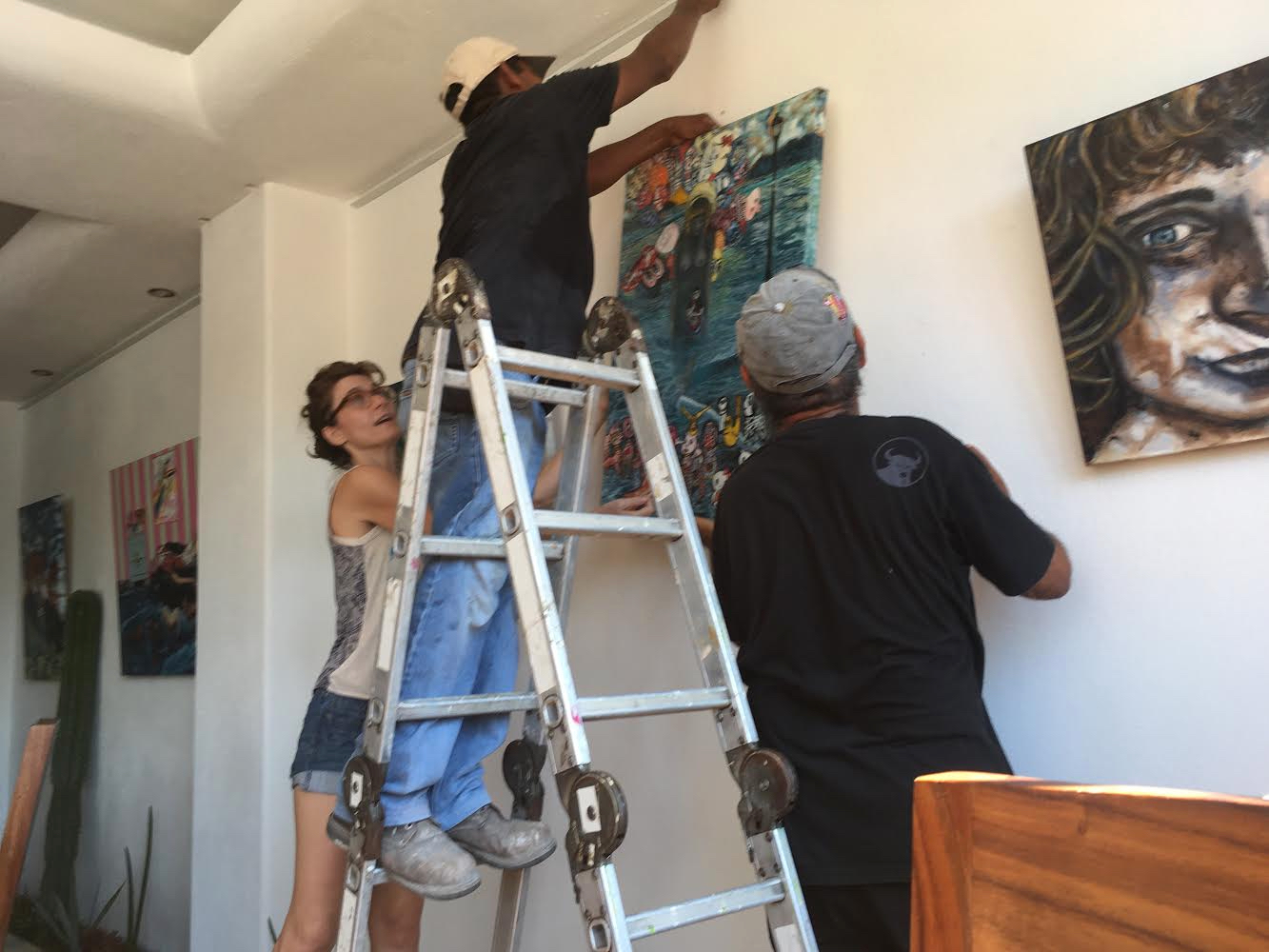 I'd love to share that since the beginning of 2021, I have been working on opening an intimate, contemporary gallery space in Taos, NM called DAT Gallery.
In my ONLINE SHOP I have NEW ENCAUSTIC WAX PAINTINGS , DIGITAL PRINTS , MERCHANDISE and a few other goodies that I finished up this year. I also have paintings FOR SALE in response to Covid-19, The Pandemic and Black Lives Matters from 2020 and works from the bardo exhibit in Mexico 2019/20. There are Prints and Art Cards available too.
Titled Journey Into The Cosmos.Encaustic Wax Paint.Artwork and Photo Sundara Heart
I recently partnered with RedBubble to give you high quality, original, one of a kind clothing and merchandise that makes for a great addition to your home, body, office or as gifts for friends. See my shop HERE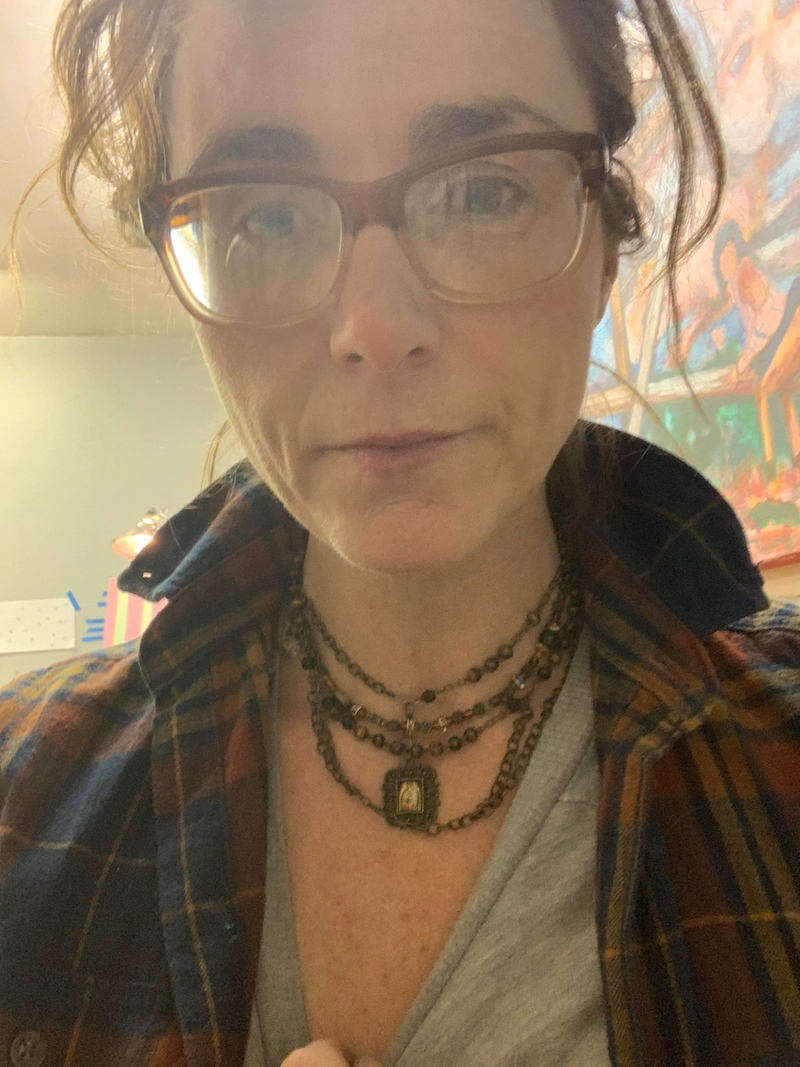 Sundara Heart is wearing Geek Eyewear style Galaxy brown/crystal
Archival Print I left My Soul There photo and artwork by Sundara Heart
ARTIST BIOGRAPHY
Sundara Heart grew up in a small town in the North of England. In 2012 she received her Bachelor of Fine Arts Degree in painting from The Metropolitan State University of Denver, CO, and went on to become the founder and resident artist at "Grant Street Artworks"; an art collective and work studios in the city's center. At the time Heart's inventory was low as she had been fortunate in school to have several of her paintings selected to exhibit inside Denver's State Capital building and The House and Senate Chambers. This series, titled: En Ville, explored color, light, night, motion, grime, city, communication, and place. After the success of her first series, Heart wanted to explore the figure next and needed time, so she focused on the running of Grant Street Artworks, and the gallery's monthly openings for guest artists and those in the collective.
In 2017, Heart left CO and headed to NM, a place that she frequented often from her 15 years of living in Denver. She settled in Taos, NM spending her time painting and showing her work at the Taos Artist Collective and Vagrant Heart Gallery in town. In 2019, Heart landed, her first solo and International exhibition in Oaxaca, Mexico. Titled: bardo, the nine paintings attempted to invite the viewer to address the notion of daily bardo, the transitional state, between death and rebirth. A year in, and Heart wants to remind us, that the affects of the Coronavirus and the current political climate across The World has forced us to look at death and rebirth more closely in our own lives.
"We must remind ourselves that nothing is permanent". SH
After returning from Mexico, Heart spent most of the pandemic in solitude, in the Southern New Mexican desert, painting, and exploring the benefits of outdoor living. This year, 2021, she returned to Taos to open DAT Artist Gallery. An intimate, contemporary art gallery located in the Guadalajara Grill North complex on the North end of Taos. Heart's work continues to explore human connection, alternative realities and the magic of color through paint.
There's a future on the horizon, Acrylic Paint. Image and Artwork By Sundara Heart
If you are in Taos, stop by DAT Gallery to see the space and to meet the Artist and Gallery Owner Sundara Heart.
Have a question?Contact Sundara on 575.425.0347 or email sundaraheartu@gmail.com
Would you like to help SUPPORT artist Sundara HeART and the new project DAT Gallery? Check out the three tiers available here on Patreon https://www.patreon.com/SundaraHeART